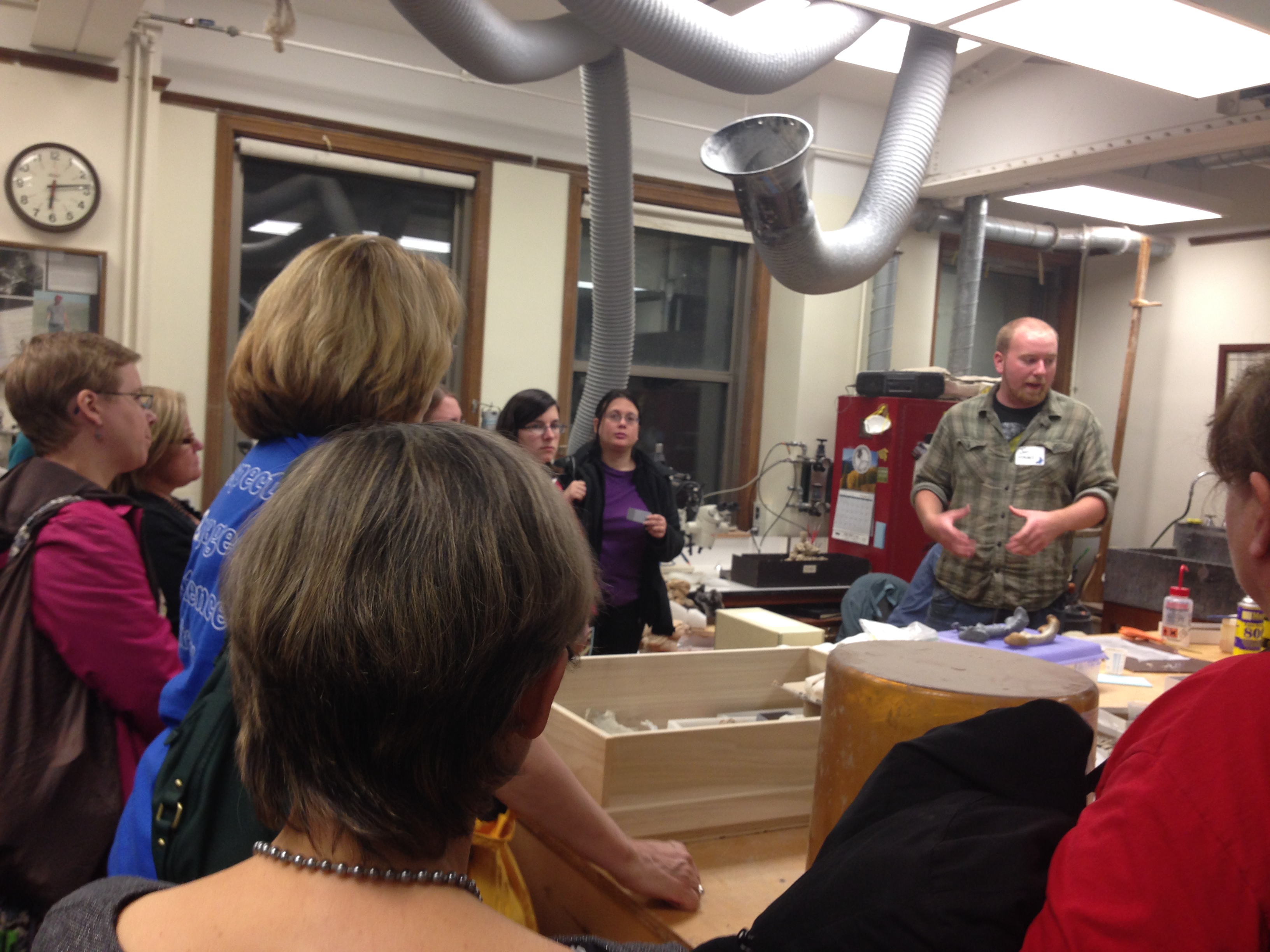 I enjoy sharing my enthusiam and knowledge of nature with students and anyone who is interested.
If you're a public school teacher who would like me to come by and speak to your class, please email me at jonsmitch2@gmail.com. I am willing to speak with classes at any grade level, or with after school programs.
Typically, I bring by a selection of animal specimens (like deer skulls and bat skeletons) or live animals, and go over evolution, geology, fossils or anatomy.
I have also spoken with both informal societies like the New Mexico Friends of Paleontology and at educational institutions such as the Garfield Park Conservatory. So if you're an Education Coordinator for a non-profit or a representative for a group interested in hearing about any topic I have expertise in, please email me as well.
Additionally, I also provide technical reviews of popular books, and fact checking for popular science articles. If you need a technical review, I am willing to do so if the subject matter falls within an appropriate area.